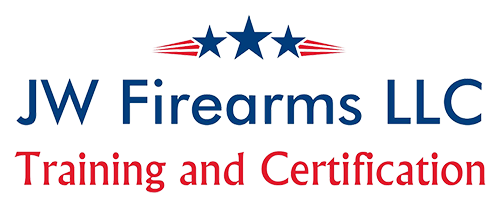 JW Firearms Training is the official training partner for Cindy's Hot Shots. JW Firearms Training uses a cadre of experienced instructors to deliver quality training courses at an affordable price. JW Firearms is committed to working with Cindy's Hot Shots to provide the highest level of customer satisfaction and best overall training experience.
Cost
$170
Includes fingerprinting. You are responsible for the $50.00 application fee to MSP.
Course Requirements
Must be 21 or older
Each participant must bring a government issued ID
If you are a Medical Marijuana Card holder MSP WILL NOT issue you an HQL
Maryland HQL Training
This class is designed to give the newer shooter and/or someone who has never picked up a firearm in their life the knowledge, skills, and abilities to be safe and responsible with firearms as well as have a better understanding of how they work, the basic laws regarding firearms and why training is so important. This class also fulfills the Training requirement for your Maryland HQL.
Everything necessary for completion of this course is provided by Cindy's Hot Shots (guns, ammunition, targets, eye, and ear protection)
If you wish to use your own handgun instead of one of ours, please bring your firearm unloaded and in a case.
Class Overview
The safe firearms handling rules and why they are important
How to safely store your firearm
Basic principles of personal security inside and outside the home.
The different types of handguns and how they function
The different types of ammunition
The fundamentals of marksmanship
How to load, unload, and fire common types of pistols and revolvers
Registration Questions?
If you have any questions about registration, please contact our trainer.
Other Inquiries?
Contact us using the form below
Meet Your Instructor
---
John Merson
Owner/Instructor
As a fire service instructor I have a passion for teaching. I have also seen over my long career the results of carelessness and ignorance when it comes to firearms use and safety. I have been an avid hunter and shooter for my whole life. I have three kids who have been educated at a young age to ensure they are aware of what they can do as well as how to handle them safely.
When I started working as a range safety officer I saw the need for better firearms training. As I started researching training I found it to be very expensive. I thought to myself, 'I can provide better training at a lower price,' and I ventured out to start my own business, first taking NRA Basic Pistol then becoming a NRA and USCCA Instructor. As a NRA and USCCA Instructor, I was able to blend the NRA Marksmanship style training with the USCCA Defensive style pistol training. As a Maryland Wear and Carry permit holder I understand the great responsibility one has while carrying a firearm.
Our Second Amendment is a very sacred one, one that we cannot take lightly. As it is under constant attack. It is our responsibility as gun owners to be educated and vigilant in our firearms use and training.
Experience
33 years fire service – retired
25 years as an instructor
Certifications
Maryland State Police Qualified Handgun Instructor
USCCA Training Counselor
USCCA Concealed Carry Home and Defense Fundamentals
USCCA First Aid Fundamentals
USCCA Women's Handgun and Self Defense
USCCA Countering the Mass Shooter
USCCA Defensive Shooting Fundamentals
USCCA Children's Firearms and Safety Fundamentals
NRA Basic Pistol
Utah Instructor